Archive for the Blog Category
Thinking about Cloth Nappies? Grab yourself a bargain and take advantage of our sale! Up to 50% off Cloth Nappies & Accessories.  While stocks last.
It's that time of year…. after the exhaustion of Christmas & New Year…time to kick start 2017 with a sale! Up to 50% off items in our store. Lots of bargains to had and gems hidden amongst the many items. Sale ends 8th January. Enjoy!
Ugh. So, trying to potty train our twins… and it is not going well. Going by history (i.e. eldest boy), our kids just love the convenience of going in diapers as opposed to the loo. I've tried it all – the running around nappy free, using big boy pants, and […]
Did you know that in 24 months, a baby will need about 5,300 nappy changes, creating around 2.5 tonnes of nappy waste? For a family with one baby, half of a typical waste bin will consist of disposable nappies. By switching to cloth nappies, parents can save around €1000 (disposable […]
Did you know… Baltic Amber Necklaces CANNOT be marketed, labelled or associated for use on babies or children younger than 36months due to the composition of small parts and NOT because of any question over the amber itself? Any retailer who does market or label the necklace for babies or young children, […]
We've received a few queries about this from parents, worried about cloth nappies leaving red marks. You know those marks you notice on your little one's waist or thigh after a nappy change? We've all been there. Red marks aren't all bad: there are varying degrees of them… and it's totally normal […]
We currently have 3 children in cloth nappies – but hopefully once Summer comes into full swing, our twin boys will be up for the challenge of potty training. Sure, we use cloth nappies on all the kids – it saves us a fortune, but I gotta admit it: we […]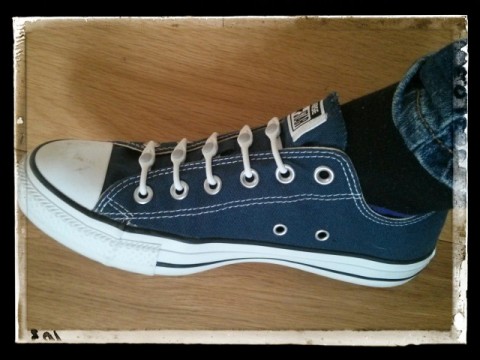 I HATE tying shoelaces: I prefer to just slip on my shoes, rather than spend 2 minutes loosening laces, putting foot in, tighten laces, then tie them up….times two. I mean, with 4 kids under 4, I literally just want to put on my shoes & go! Thing is, when I'd […]
A lot of people are scared to try cloth nappies – they think it's hard to do, messy or expensive…BUT believe it or not, it really isn't!! We've done the math, and disposables have a bigger impact on your wallet AND the environment in comparison to cloth nappies! And today's […]
So, after having 4 children: 2 pregnancies were c-section, 3 children were breech, and a family history of hip issues, our newest arrival was diagnosed with borderline hip dysplasia (DHH), and had to wear a Pavlik Harness continuously for 6 weeks. Poor little mite! The Pavlik harness can be a […]